2020-5781 High Holy Days (HHD) at Beth Shalom
Our High Holy Days Services always are open to all who wish to attend. Even more this year, we welcome our members along with guests, friends, and all who long to be connected with community and tradition for the holidays.
For the full schedule, select "High Holy Days Schedule" under the High Holy Days drop-down above, or click here. For information on how to register, select "Registration FAQ" from the drop-down menu above, or click here.
Meaningful Time
These holy days are days of celebration, and are also days of reflection and reassessment. While Rosh HaShanah is a festive new year celebration, it also introduces us into the themes of Teshuvah, and Heshbon Nefesh—we are called to review our actions (individually and collectively) and see what calls for a change. As we reflect, we find things we regret we did, things we wish we would have done, and note where we find room for improvement. In this spirit, we enter Yom Kippur, where we "repent." We acknowledge our shortcomings, and commit to do better, envisioning a new year where we improve ourselves and engage in making our community and world better.
About our Services
We hold our services and celebrations in different ways, providing alternatives for all ages, schedules, and preferences. We are fortunate to have many talented musicians and singers among us, who will enhance our services. Hebrew and English are combined and balanced, and we provide our own prayer book, which contains full transliteration of all prayers and songs; so even if you do not read Hebrew, you may comfortably join in.
We love to combine traditional and contemporary prayers and music and include the reading of Torah and a commentary or sermon from Rabbi Edery. We like to participate, so many congregants join in the leading of services—some in person, many from home—alongside our rabbi. We look forward to seeing you and your family joining us to celebrate, sing, reflect, and connect.
A Variety of Services and Events
Traditional Services
Celebrating each holiday with evening and morning services, including Torah, Shofar, and traditional and new High Holy Days liturgy.
Family Services
These are crafted for our children—from the very young to those in elementary school—but it is not just a "children's service." It is one which adults can also find to be meaningful and enjoyable and an opportunity for children to celebrate along with their parents and grandparents. With a special Siddur, songs, and stories, the service begins and concludes earlier.
Children's Activities led by our Religious School for both Rosh HaShanah and Yom Kippur
Short learning and celebration events centered around a holiday craft, for younger and for older kids.
We will join for all these services and activities through Zoom. To stay safe, we request everyone to register for services to get the links for the services. These links will be coming within the next one to two weeks. Any questions should be directed to our office.

A Unique Yom Kippur Reflection
The High Holy Days and the Day of Atonement, call us to take this time to go deeper: to discuss the moment through which our country is going now, and how we—as Jews, as Americans—can rise to the calls for greater justice, equality, and true peace. On the afternoon in Yom Kippur, we will host a panel to discuss "This Moment in America: What should our Teshuvah (repenting and changing) be?" We will hear from different voices from our Jewish community and from our friends from other traditions.
Joyful Closing
We hope to conclude our High Holy Days season with a special Neilah (Closing Havdalah), where we join with sister congregations in other parts of the country and the world for our final blessings and to hear one last blast of Shofar.
In-Person Gatherings
We planned some opportunities to gather—for those who are able, and willing to do so safely, as conditions allow.
This year, we will celebrate the Creation of the World (that is Rosh HaShanah) in our backyard, with a unique Family Nature Celebration.

And we will gather by the shores of the waters for our traditional Tashlich.
(All in-person events are subject to the restrictions and requirements for safety, as needed by and recommended by that date).
Our traditional "kick-off" for the holiday season will be our Selichot Movie Discussion.
This year, we'll watch and discuss The Tribe—an unorthodox, unauthorized, history of the Jewish people and the Barbie doll…in about 18 minutes. What can the most successful doll on the planet show us about being Jewish today? Narrated by Peter Coyote, the film mixes archival footage, graphics and animation, with a new school visual style.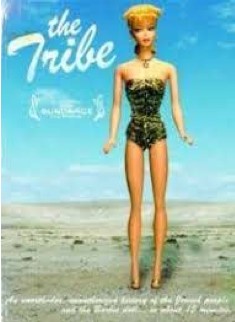 Sat, November 28 2020 12 Kislev 5781